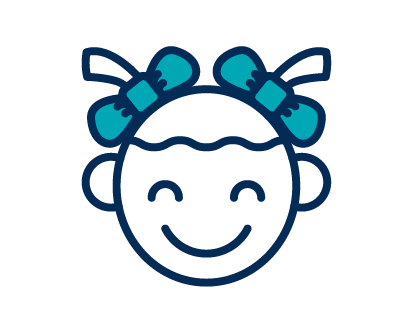 Day nursery, nannies and baby-sitters in les Arcs
It is possible to go on a winter sports holiday as a family with complete peace of mind and in les Arcs, it's a reality! Care solutions for your children between the ages of 3 months and 12 years let you combine family pleasure with unwinding on skis! All the more reason not to deprive yourself of your favourite pastimes!
You are strongly advised to bookwith your accommodation providerahead of your holiday forthe loan of baby equipment and childcare services such as baby-sitting. The same applies to childcare away from the accommodation.

+ Inspiring idea needed? A ski day for the whole family Garderie, nounous et babysitter
Le mini Club Les Skimômes
"NEW, The Club mini has become the Mini Club LES SKIMOMES (SKIKIDS), ideally located in les Lauzieres, a stone's throw from the ESF!
It's THE all-inclusive recipe for a successful holiday!
Ever more skiing, from aged 3 to 8, from beginner to 3rd star this year.

Ever more skiing, aged from 3 to 8, from beginner to 3rd star level this year, apres-ski fun followed by a meal and child care. Course of 6 half days or 6 whole days up to 3rd star level with ESF instructors + child care in the day nursery before and after lessons + use of all Mini Club facilities + free ski-card for children under 6 + 50% discount on ski-cards for children aged between 6 and 8 + free ESF medal.

For additional convenience, you can add to the ski lessons: lunch with child care between midday and 2.00 p.m. (Monday to Friday) and use of the day nursery.

On the programme: snowshoe walks, tobogganing, barbeque with marshmallows, party with Piou Piou, treasure hunts, dressing up, rest periods, videos, games...and a nap.

NEW; In the evening it's party time when you can come and enjoy yourself at les Skimomes between 6.30 and 10.00 p.m. (an extra only available during the February school holidays and exclusively for mini club clients)
Book on line:
http://www.esf-arc1800.com/petits/ski-garderie
http://www.esf-arc1800.com/enfants/ski-garderie
---
Pas de disponibilités renseignées.