GET THE FULL DETAILS
LA PISCINE is a stunning 3800m2 aquatic centre dedicated to wellness, fun and relaxation. It's location right in the heart of Mille8 makes it easy to access either by ski or by foot from the village centre.
On the slopes, overlooking Mont Blanc, LA PISCINE will satisfy those who are looking to recharge their batteries while lazing in a whirlpool bath or contemplating the soothing mountain landscapes.
It will also be a delight for children who with fun water games and slides, or swimmers looking to stretch those muscles or enjoy a sauna after their day's skiing.
Pedestrian access using the lift
Sunday to Friday : 110:00am to 7:00pm
Saturday : from 12:00pm to 7:30pm

04 79 07 07 90
WELLNESS AREA
Two hammams, saunas, a relaxation room, and shower area.
GYM / FITNESS AREA
State-of-the-art gym and cardio equipment
CHILD PLAY AREA
A fun splash pad for the little ones with water games as well as the mini stream and the water slides to splash.
LESSON FROM SUNDAY TO FRIDAY at 10:00am
(Saturday at 1:00pm)
(Every 2 days aquagym or aquabike)
Adults ≥13
| | 1 ENTRY | | 1 WEEK | | 10 ENTRIES | | SEASON | |
| --- | --- | --- | --- | --- | --- | --- | --- | --- |
| Aquagym | 15€ | | 44€ | | 89€ | | 185€ | |
| Aquabike | 19€ | | - | | 113€ | | - | |
| | 1 ENTRY | | 1 WEEK | | 10 ENTRIES | | SEASON | |
| --- | --- | --- | --- | --- | --- | --- | --- | --- |
| Child -5 | FREE | | - | | - | | - | |
| Child 5-12 | 5€ | | 19€ | | 40€ | | 50€ | |
| Adult ≥13 | 7,20€ | | 28€ | | 57€ | | 82€ | |
WELLNESS AREA
Aquatic Centre + Saunas + Hammams + Break room + Herbal tearoom
| | 1 ENTRY | | 1 WEEK | | 10 ENTRIES | | SEASON | |
| --- | --- | --- | --- | --- | --- | --- | --- | --- |
| Adult ≥13 | 15,50€ | | 61€ | | 124€ | | 211€ | |
FYTNESS & GYM
Weights & Cardio
| | 1 ENTRY | | 1 WEEK | | 10 ENTRIES | | SEASON | |
| --- | --- | --- | --- | --- | --- | --- | --- | --- |
| Adult ≥18 | 10€ | | 39€ | | 80€ | | 185€ | |
PASS Premium
Aquatic Centre + Wellness Area + Fitness & Gym
| | 1 ENTRY | | 1 WEEK | | 10 ENTRIES | | SEASON | |
| --- | --- | --- | --- | --- | --- | --- | --- | --- |
| Adult ≥18 | 20€ | | 79€ | | 160€ | | 280€ | |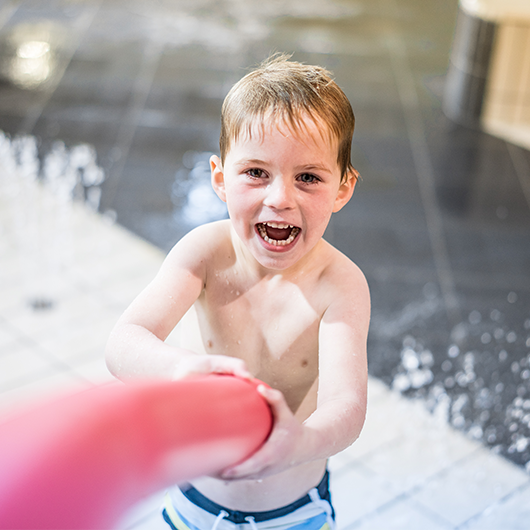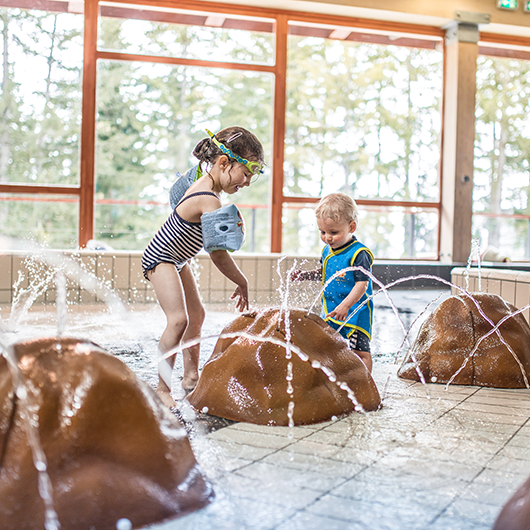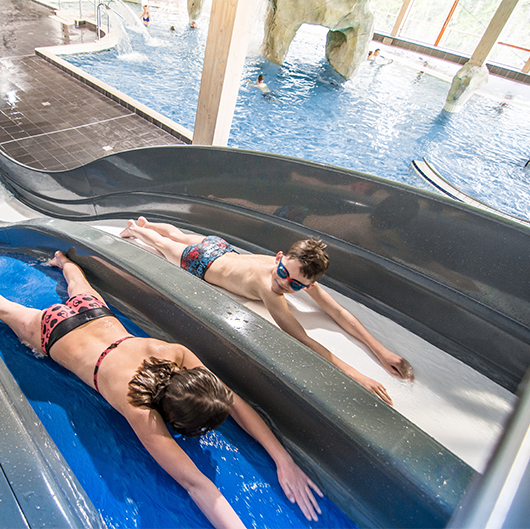 Fitness & wellness