Winter's over but if you're still looking for riding thrills, we have the activity for you. Discover a new way of riding in our valley with the Bourg Saint Maurice PumpTrack!
What is the PumpTrack?
The Pump-track is a multi-leisure area devoted to two-wheeled machines. It's a circuit with bumps and banked turns. Thrills are guaranteed without even having to pedal.
Never mind your age or ability, all you have to do is come along with your bike: BMX, mountain bike, your scooter, skateboard, longboard or even your roller-skates. Needless to say, don't forget your helmet. Protective equipment (gloves, elbow and knee protectors) is strongly recommended.
Entry to this large area is completely free and controlled. NB the PumpTrack is not supervised.
Access: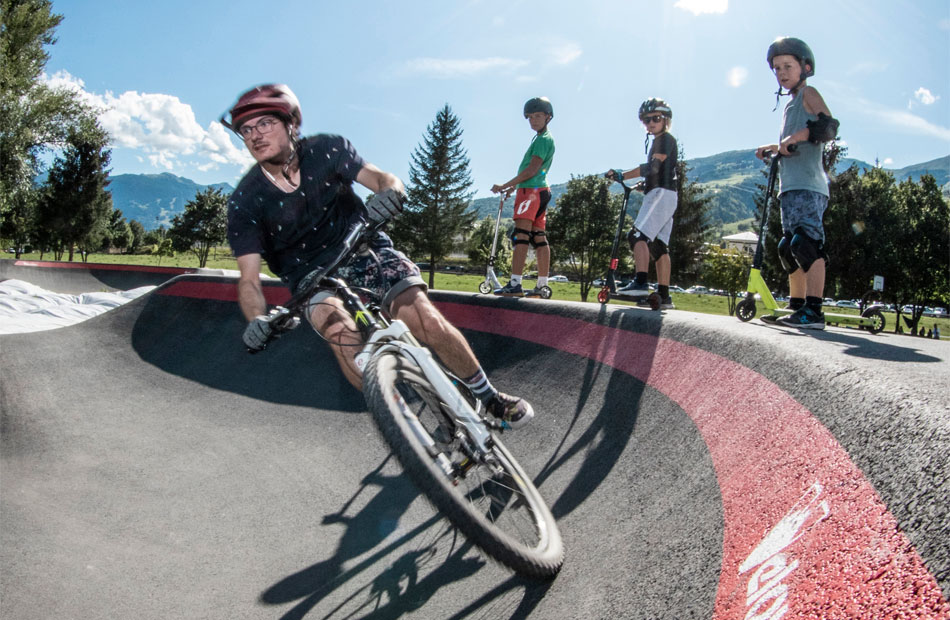 The 150m-long circuit is located at the entrance to the Marais de Bourg Saint Maurice, beside the cycle track. To explore the Marais, you can enjoy this attractive ride linking Bourg Saint Maurice and Séez.
Doesn't that make you want to have a go?
You'll find it in Bourg Saint Maurice, at the entrance to the Marais, rue des Glières, behind the railway station. If you're staying in les Arcs, don't worry, just take the funicular and the PumpTrack is a 5-minute walk!
And above all, don't forget to share your experiences, your best moves on skateboard or bike: Ollie, Tricks, 180°'s on our social media sites with our Les Arcs GIF!